There comes a time in every mans life where he can finally affoard his 'realistically affoardable dream car' to me, it's an Audi A8, I don't care what engine as long as it's a Quattro in black with matching leather.
My example specifically is a 2002 2.8 Quattro sport. I had to travel 321 miles from Cardiff to Hartlepool via 2 Megabuses to get it and drive it back the same day, I left my house at 5am and got home at 23:54 having travelled around 650 miles in total.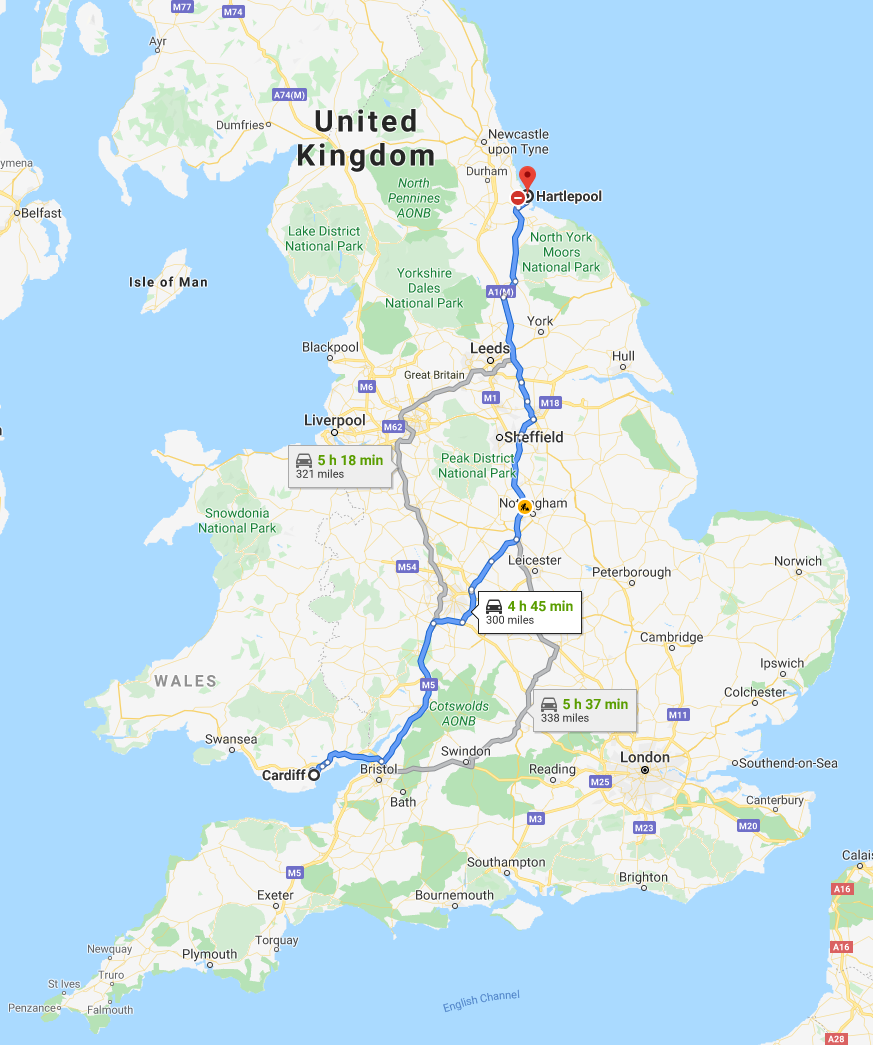 So for £650 I had this: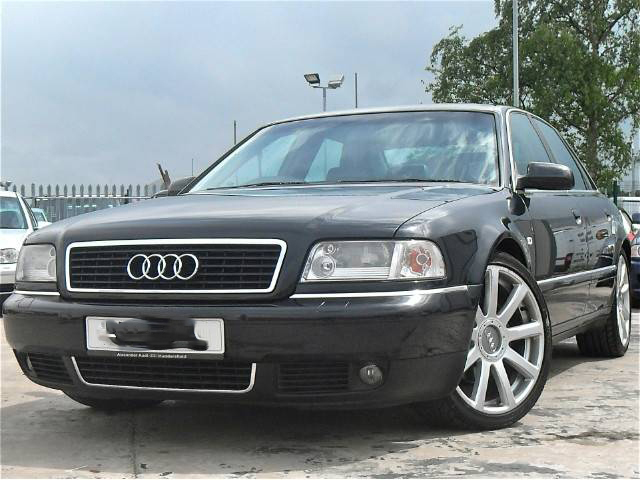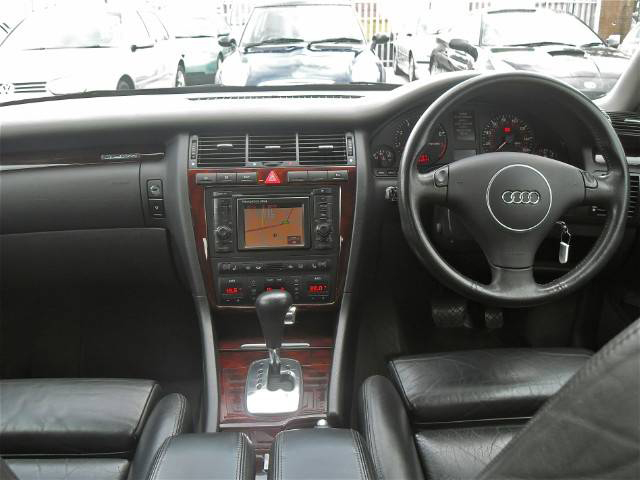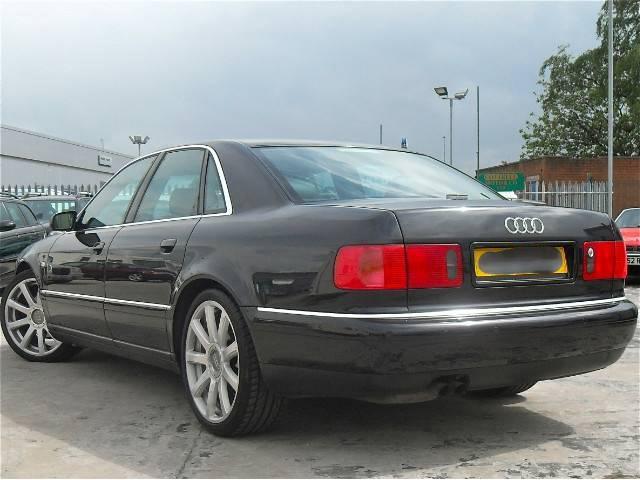 Option list includes premium BOSE sound system, bixenon headlights, TipTronic Steering wheel, Cruise Control, RNS-D head unit and engine cover painted RED which I'm sure adds at least 50 horse power: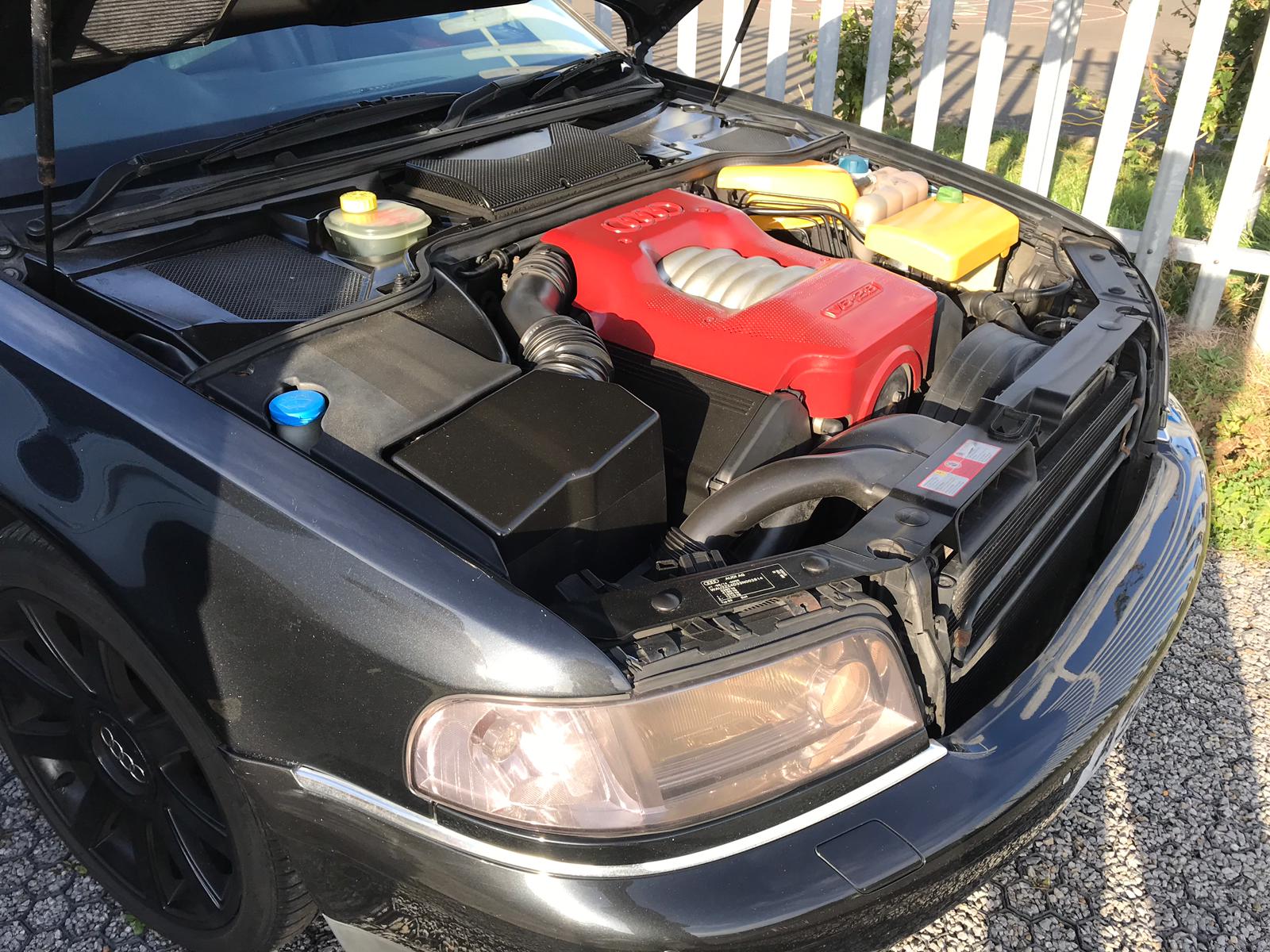 Service history wise the car has covered 141k miles, service history is very spotty: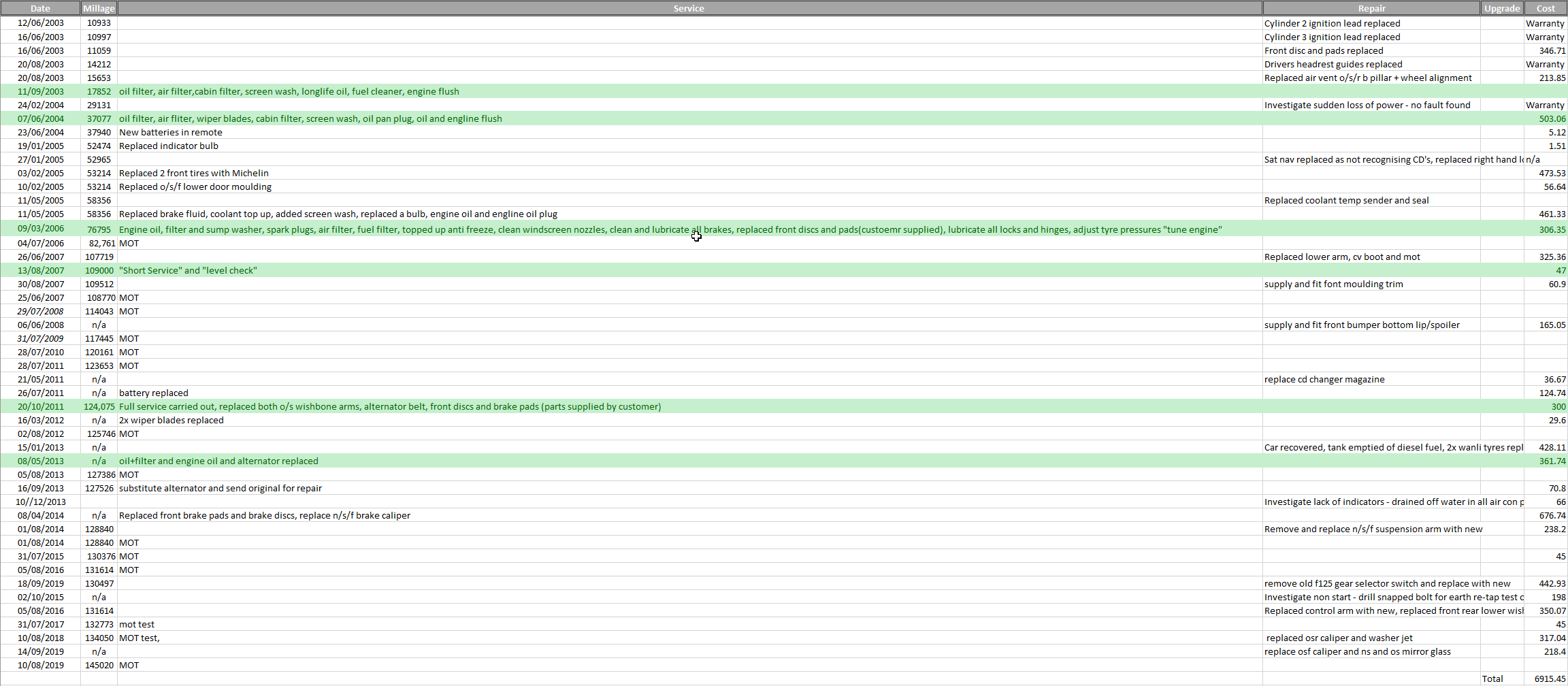 So close to £7k spent on maintaining it in its 18 year old life.
But there is no mention of a recent timing belt change (5 years or 60k miles)
Front and rear brakes look disgusting and feel even worse: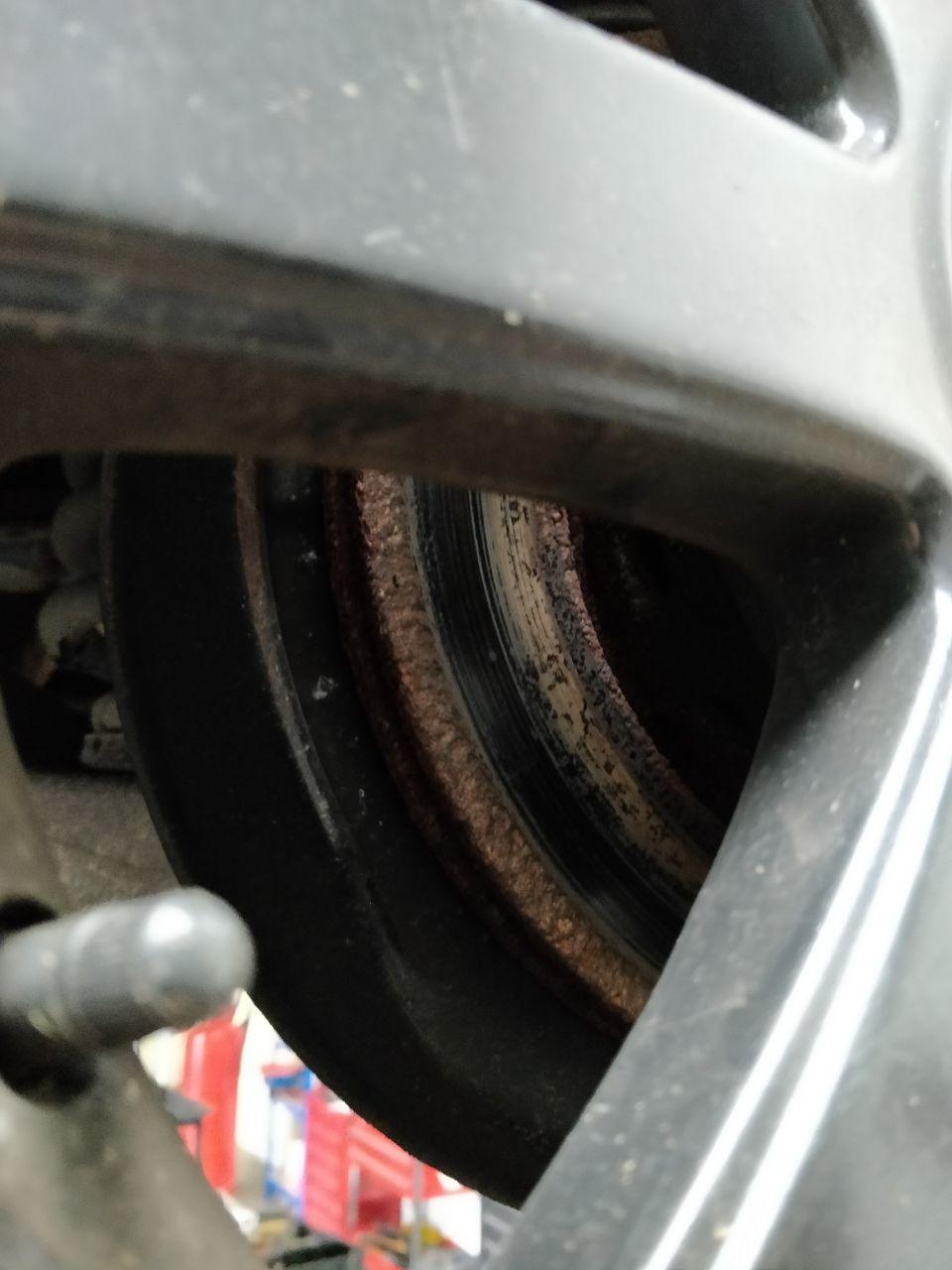 There is an oil leak from the engine which goes straight onto the exhaust causing a burnt oil smell inside the cabin: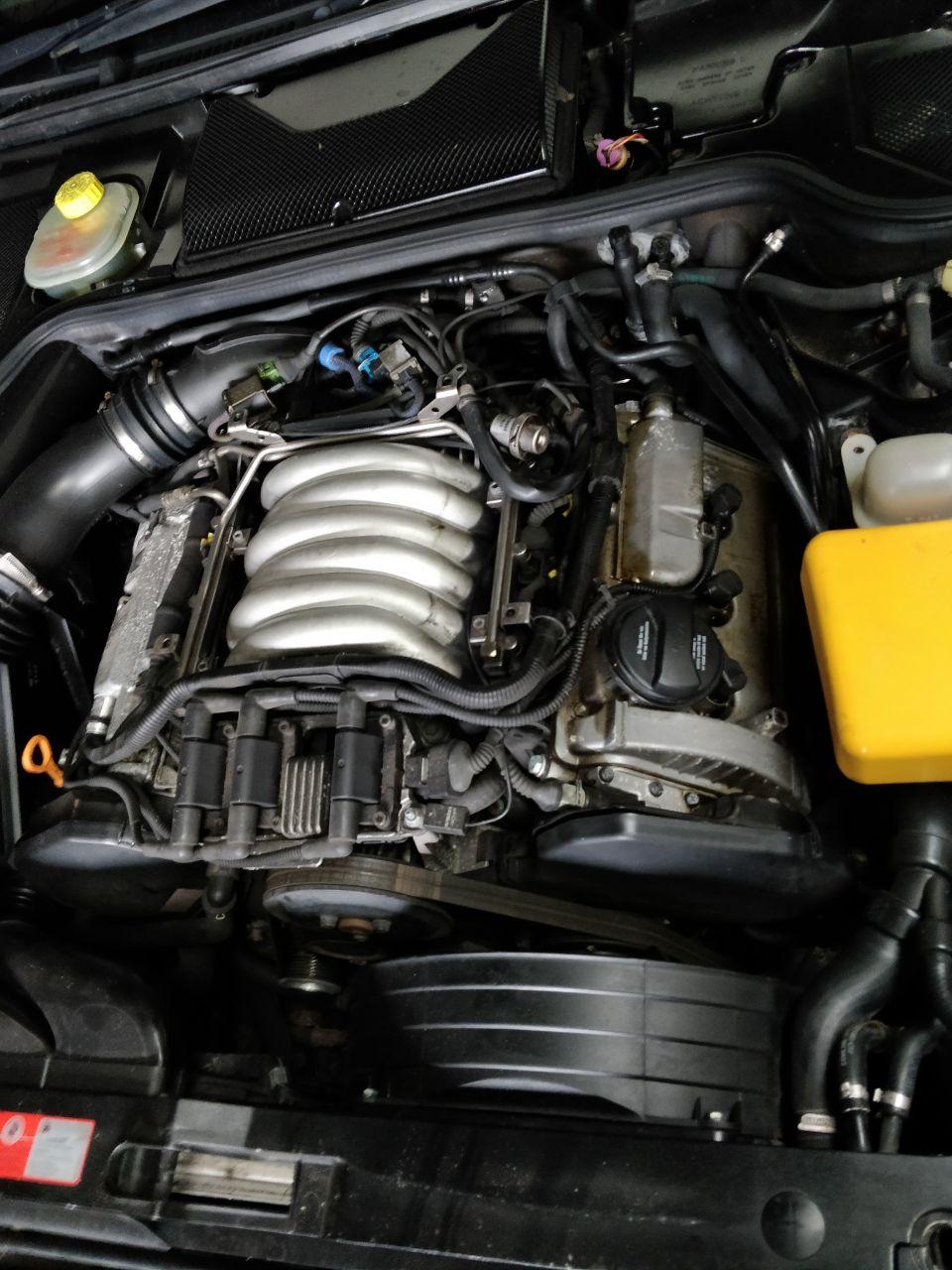 This is just the top of the iceberg which I of course expected.
I've booked the car in with my mechanic for about £2k worth of work, but in the meantime, while it's waiting for its slot at the garage I will take care of a few little details myself. First one is the Alarm button which has been damaged. It's a simple old one out and new one in job:
Another issue I addressed was the key fob. It was old and worn, the spring weak and the latch on it was broken so it would split in half each time I removed it from the ignition. So I ordered a new shell on ebay and replaced it.
Ive kept the button part of the shell as it had a real rubber seal around it while the ebay one didn't.
Another thing I tackled myself are the two xenon range control connectors. From the factory these connectors have 9 pins, but only 3 are used, the rest is there letting water etc. in slowly corroding the modules. I found a guide on this here http://forum.a8parts.co.uk/showthread.php?t=12058
Here's my version:
And here it is installed. A8 has 2 of them on the passenger side (UK)
Another thing I had to repair is the perished boot lid seals. These were part of the loom and so there isn't a part number for them that can be ordered or replaced.
After having a look at a friends A4  I managed to find a grommet in the engine compartment which fits the hole just right. Part number: 4B0971841F
Before this all the rain water was going inside the car and in some cases if enough of it gathered down the bottom, a cold night would cause the gathered water to expand and physically break bodywork seams.
Another issue I had in the car was blocked sunroof drains which caused water to collect in passenger and driver footwells.
To cheaply and quickly fix this, I bought 3mm lawnmower line and passed it through the two channels, it was hard at the beginning but after a few attempts the channels cleared:
Another thing i tackled was the ridiculous looking engine bay from the previous picture:
I ordered a used engine cover from ebay for £10
And also found this neat mod at A8 Parts Forum: http://forum.a8parts.co.uk/showthread.php?t=12555&styleid=1
Which resulted in this:
A proper looking D2 Engine bay.
Part 2:https://lazymarcel.com/bringing-back-to-life-an-18-year-old-audi-a8-part-2-the-expensive-part/