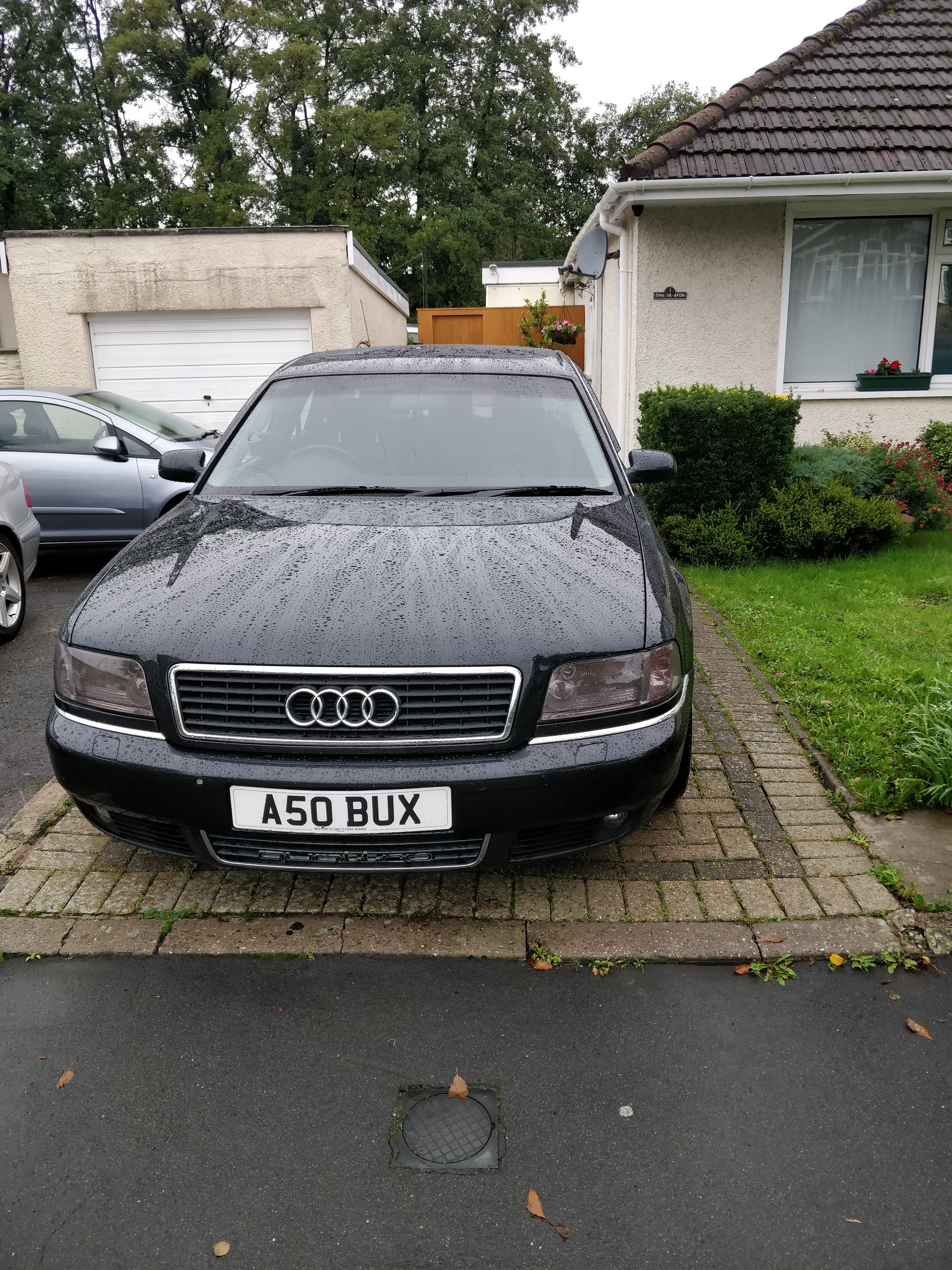 So after bringing the car home  I took my car to mechanic we agreed on the below work to be done:
1.Full gearbox service
2. Replacement of Timing belt, water pump, thermostat, aux belt, all tensioners.
3. Full service: engine oil, spark plugs, oil filter, air filter, 2x cabin filters.
4. Replacement front and back diff output shaft seals and oil.
5. Replacement of all flexible break lines, pads and rotors inc. new fluid.
6. Replacement of coolant tank - this was done along with oil cooler replacement
7.Fix oil leak/smoking.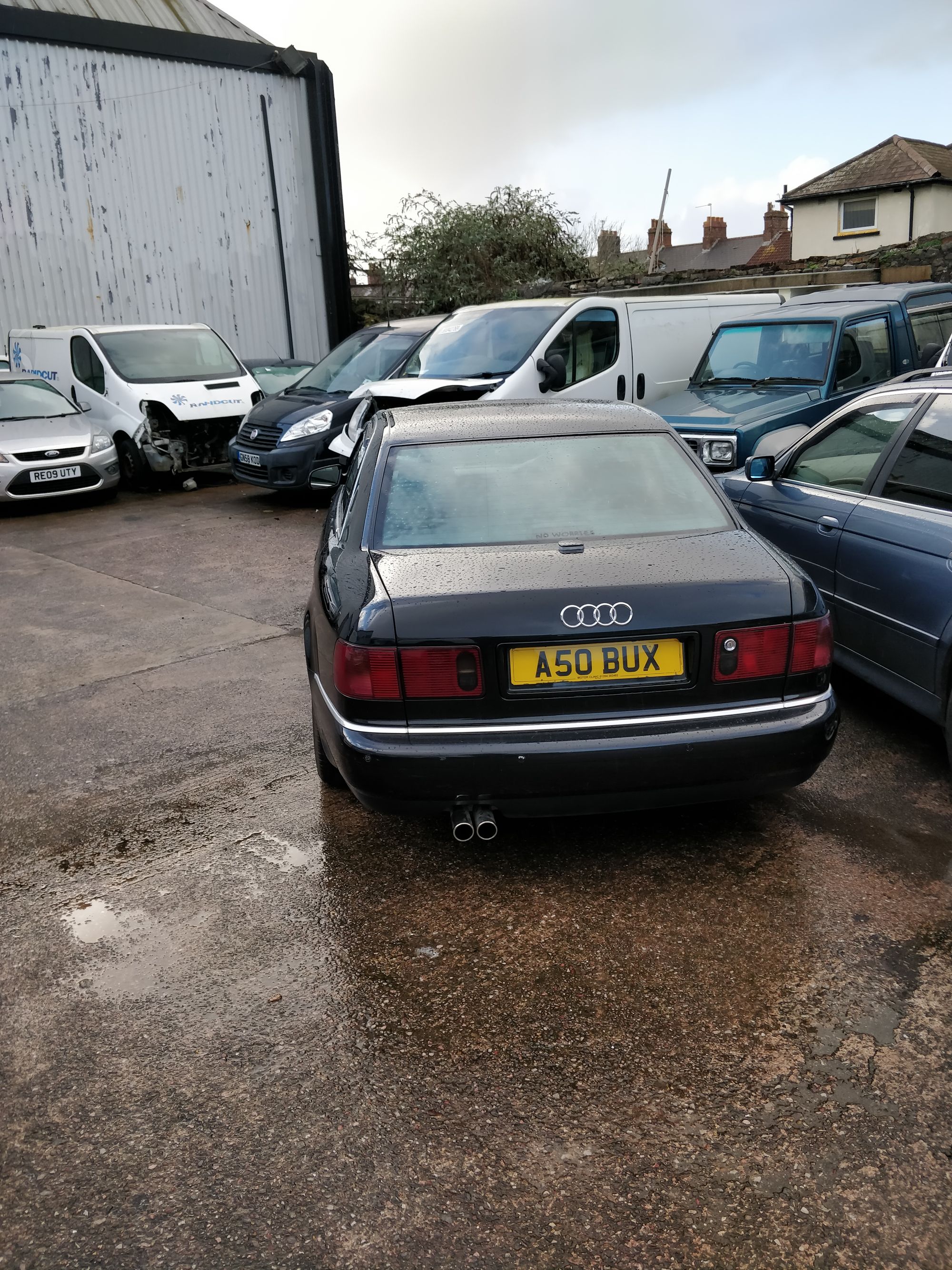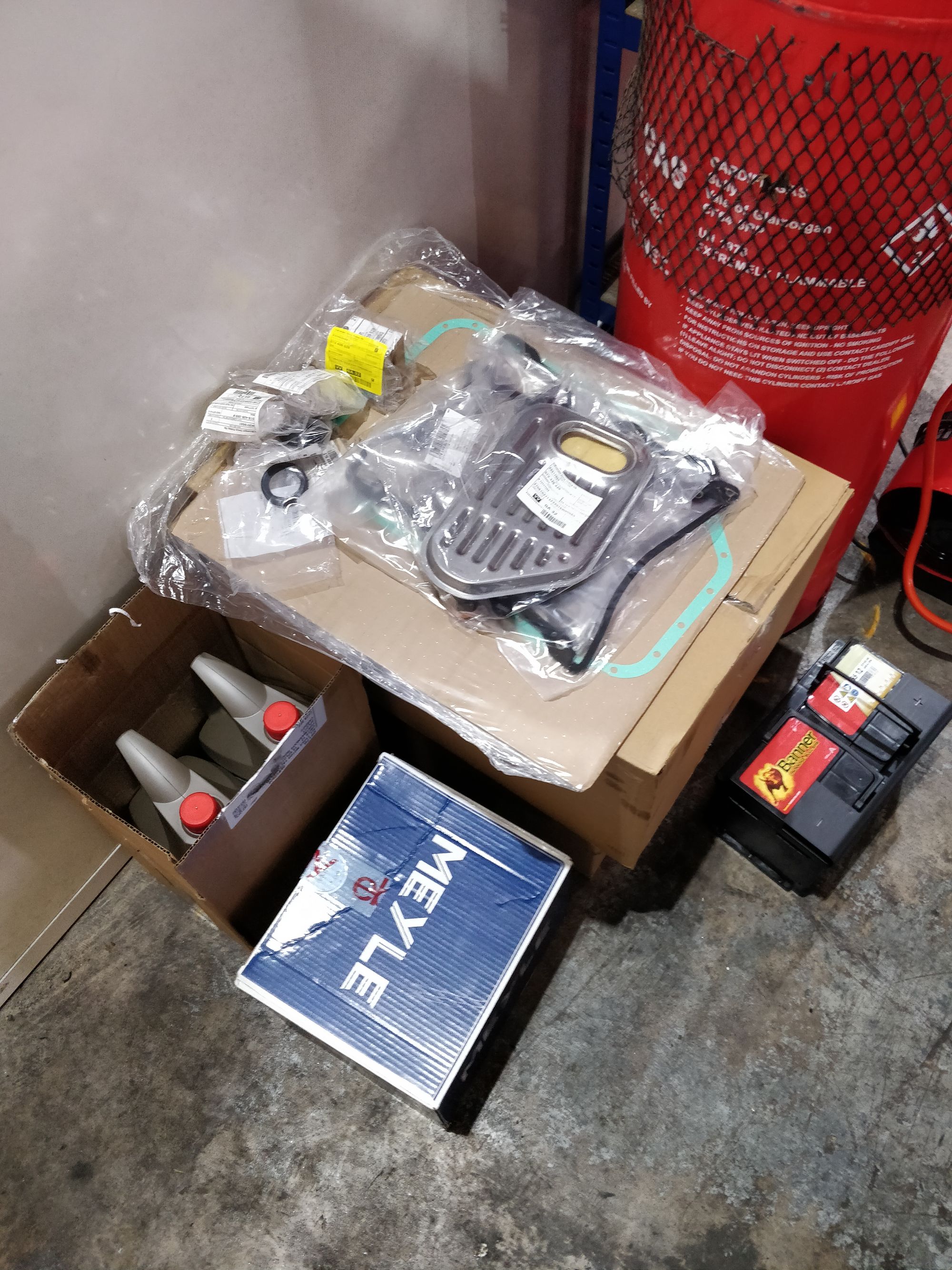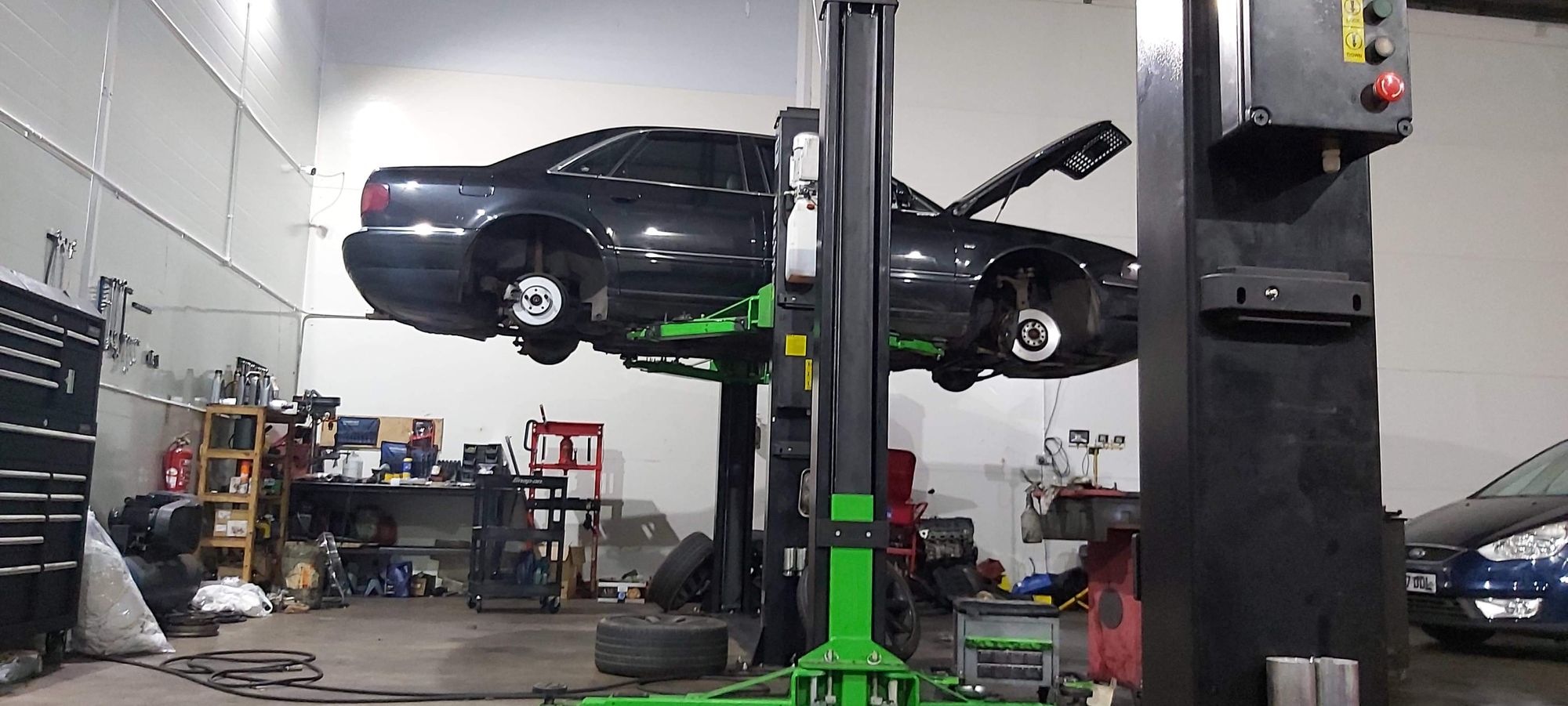 Cams off, new bank 1 tensioner, chains, bolts and seals all around: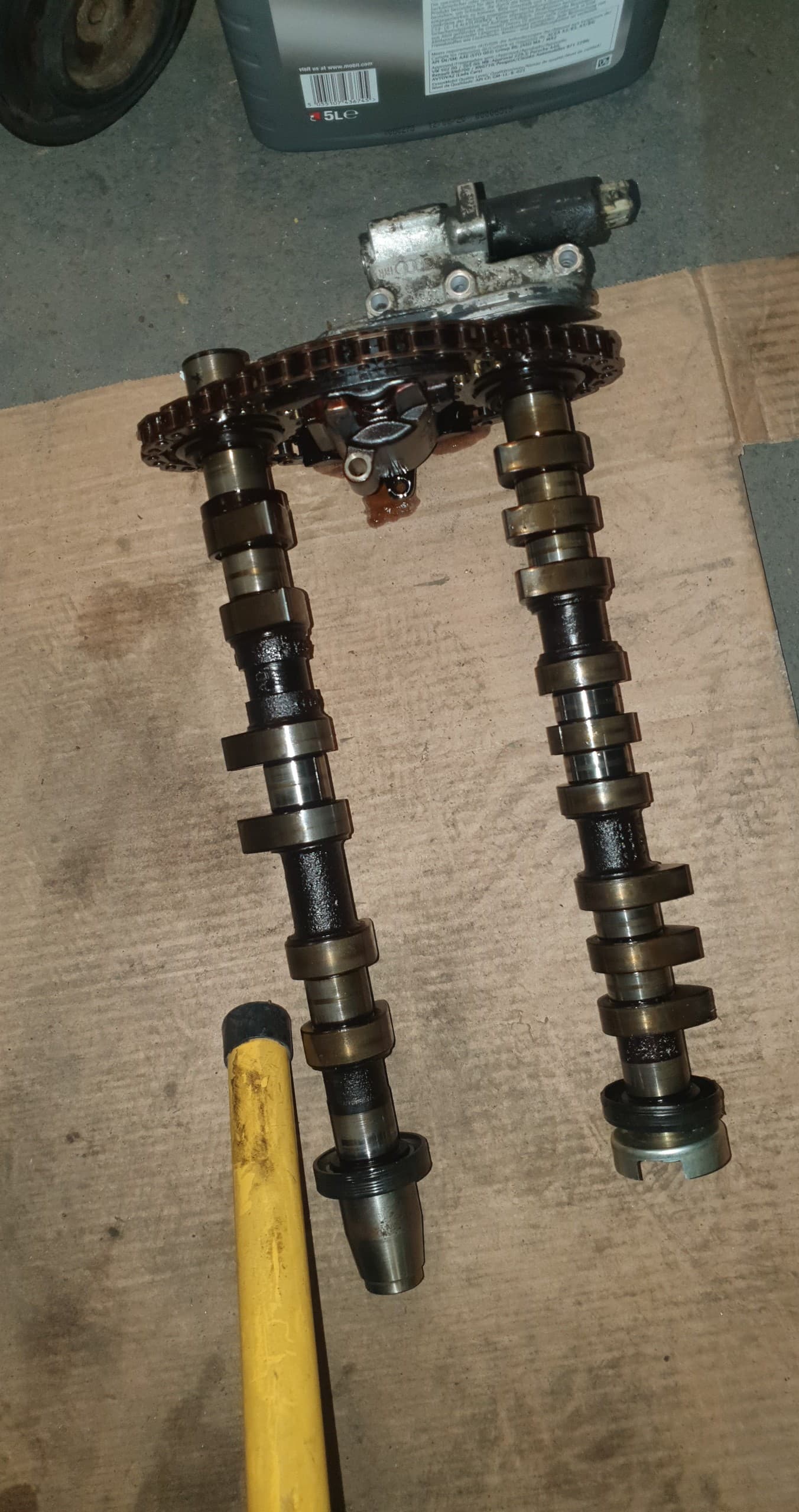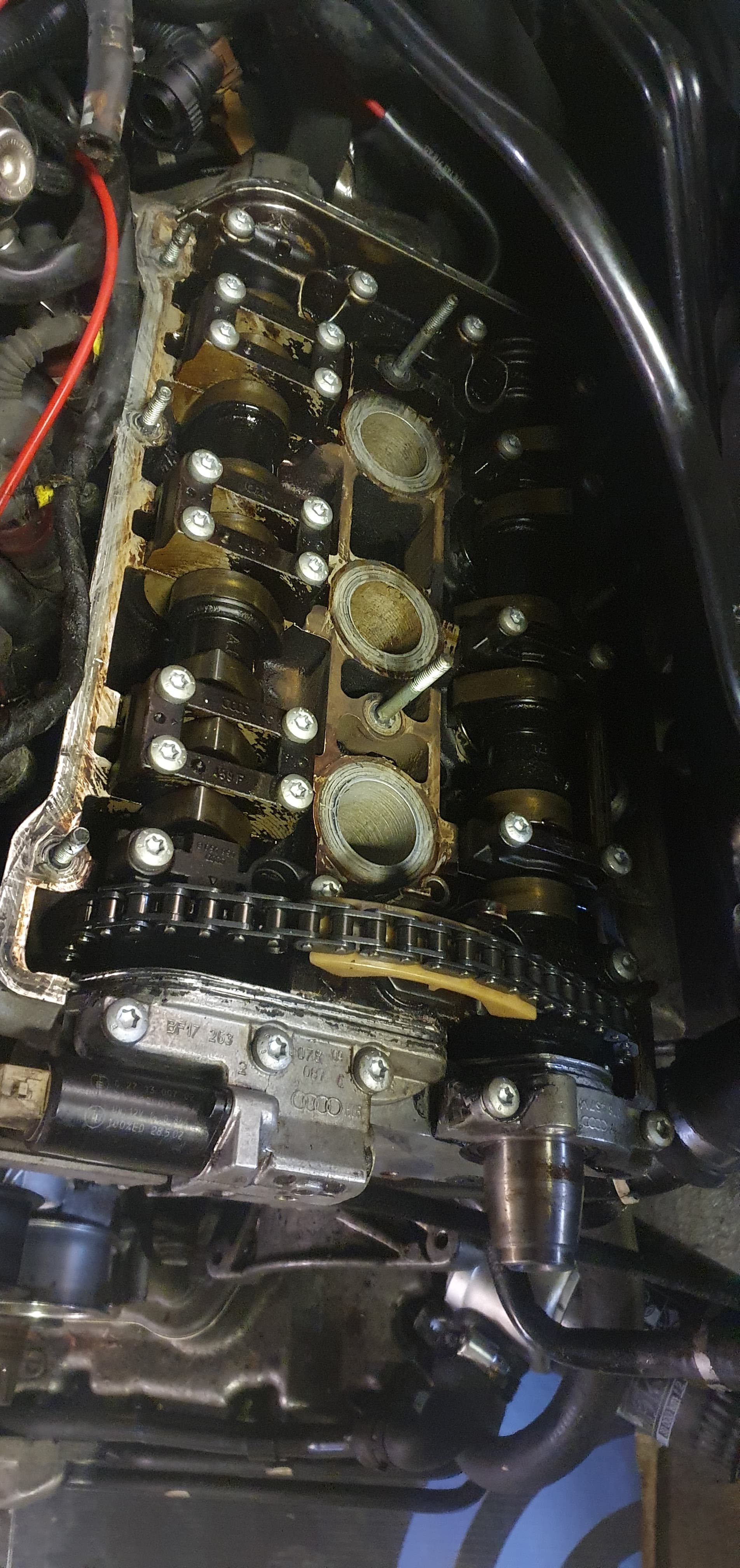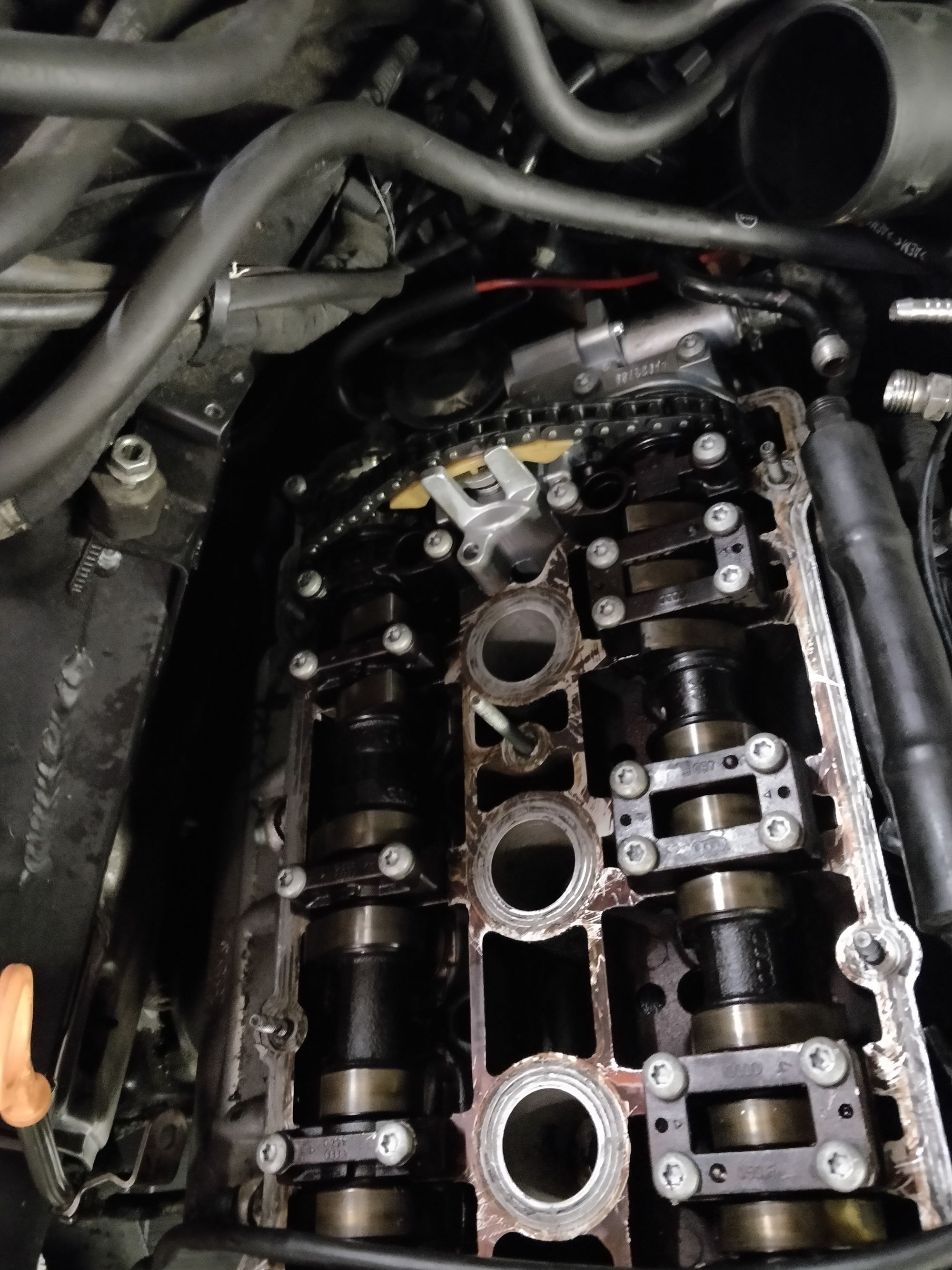 Gauze filter removes from both filters, they  tend to disintegrate or clog, killing the engine, (just like the modern S8/S6 recall for the same thing)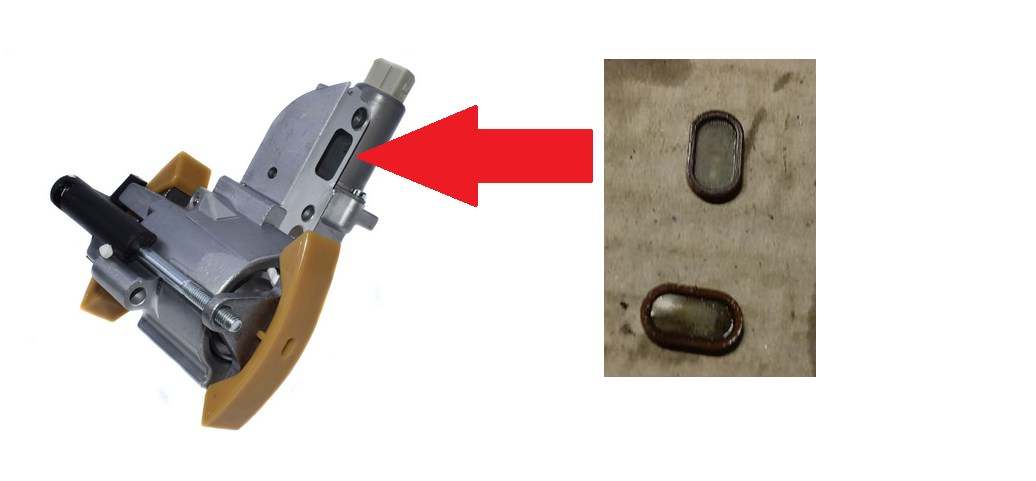 Crank main seal replaced too, £10 part which requires £800 in labour to replace:
This wone was nearly done: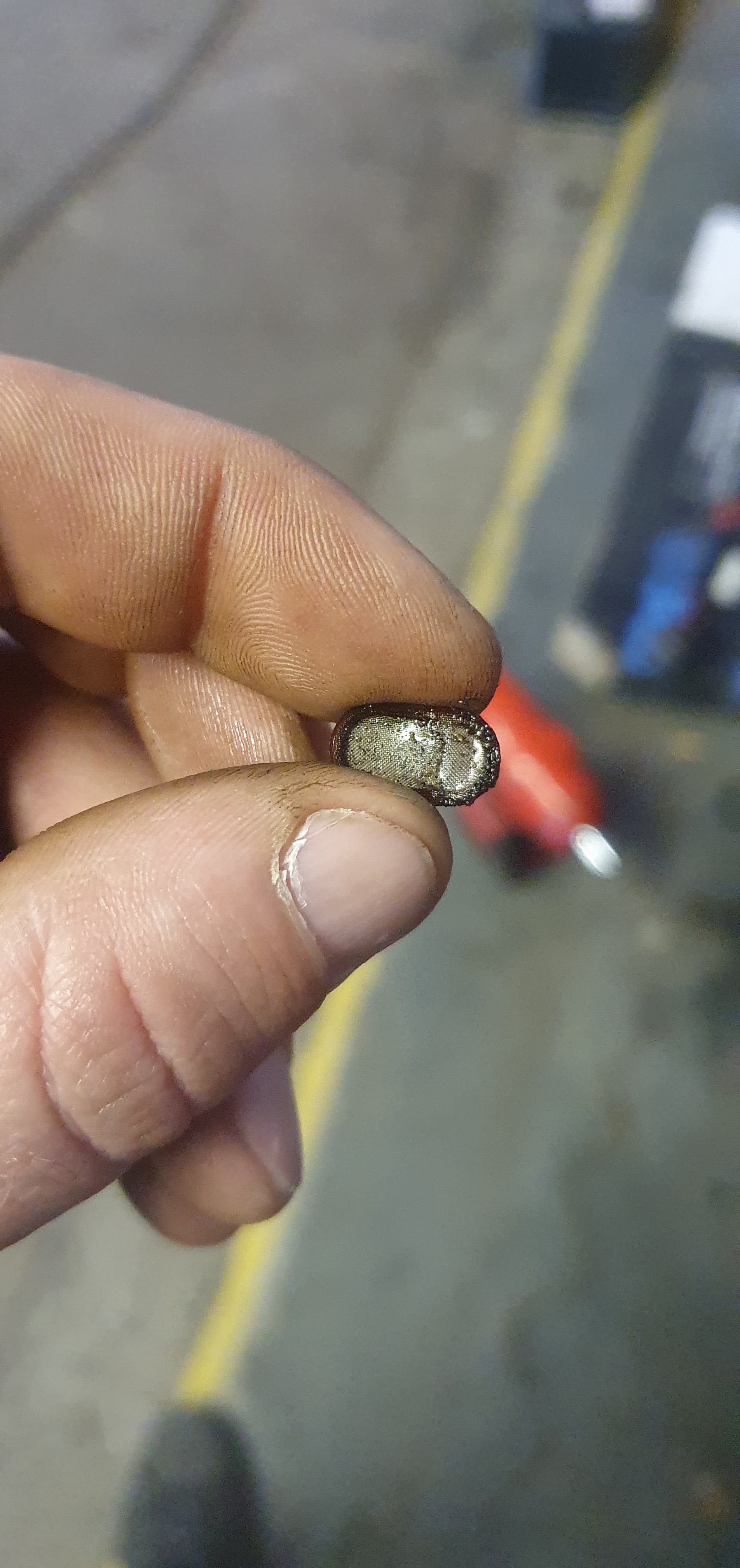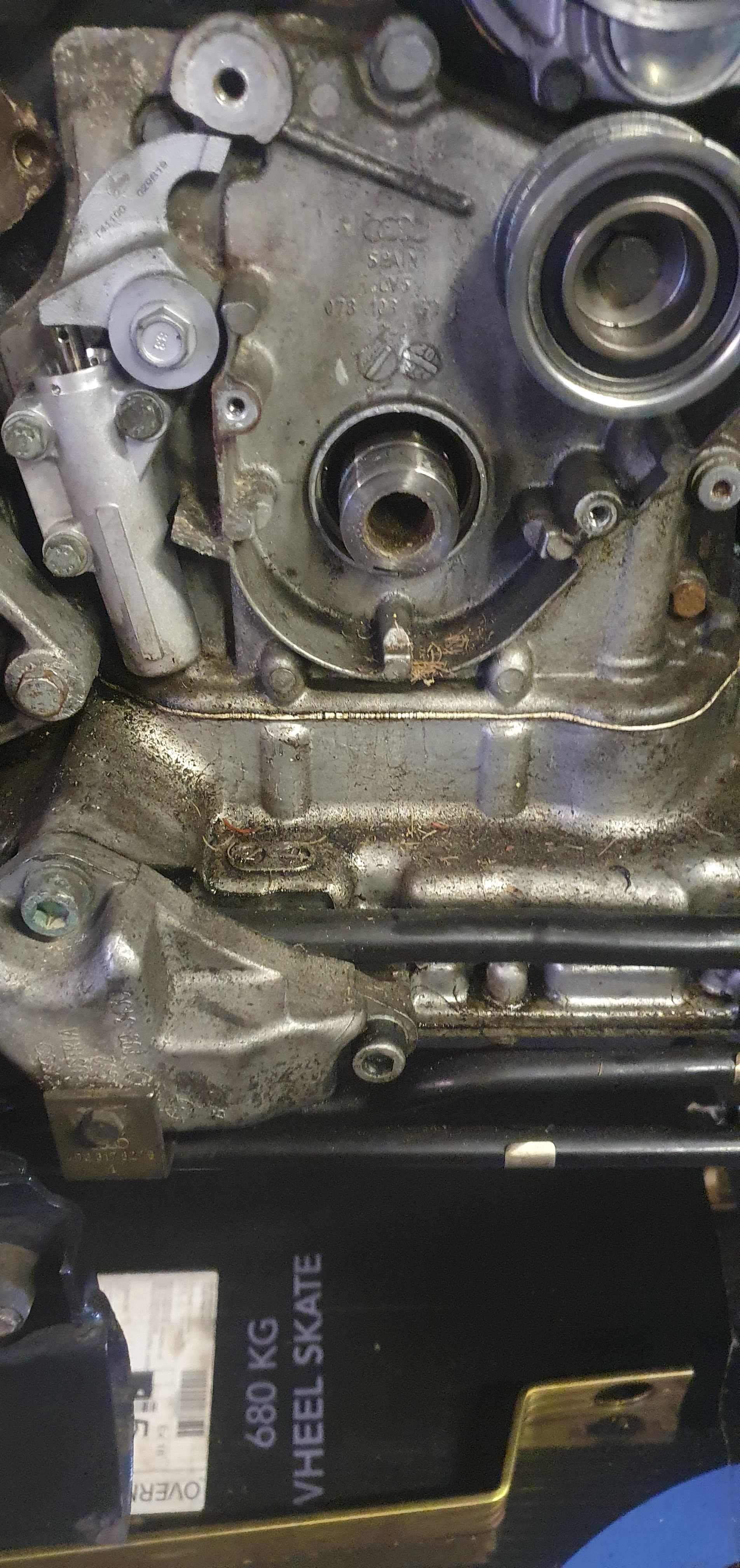 Cracked timing wheel spotted & replaced. Thankfully spotted by the mechanic: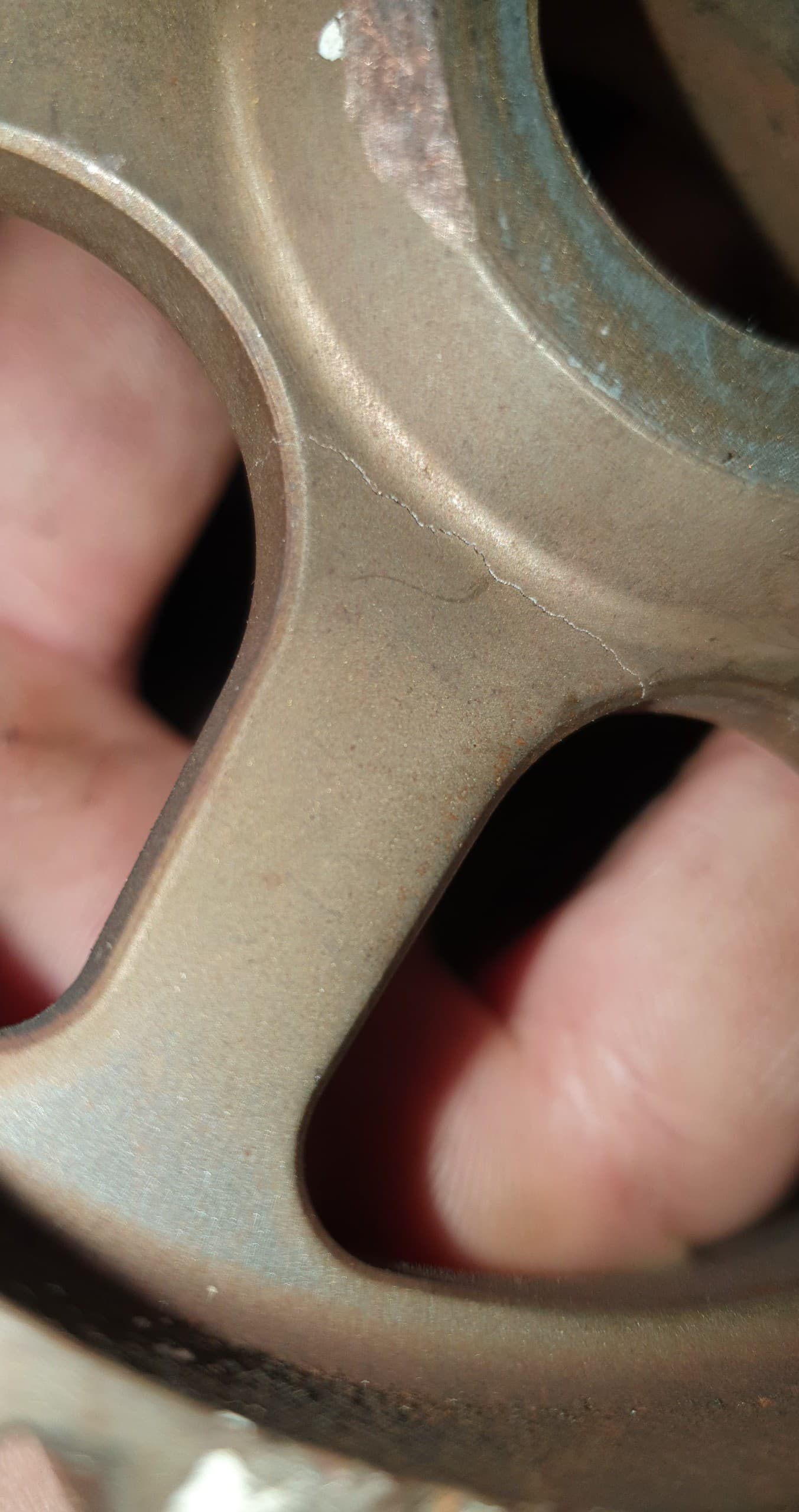 New genuine oil filter: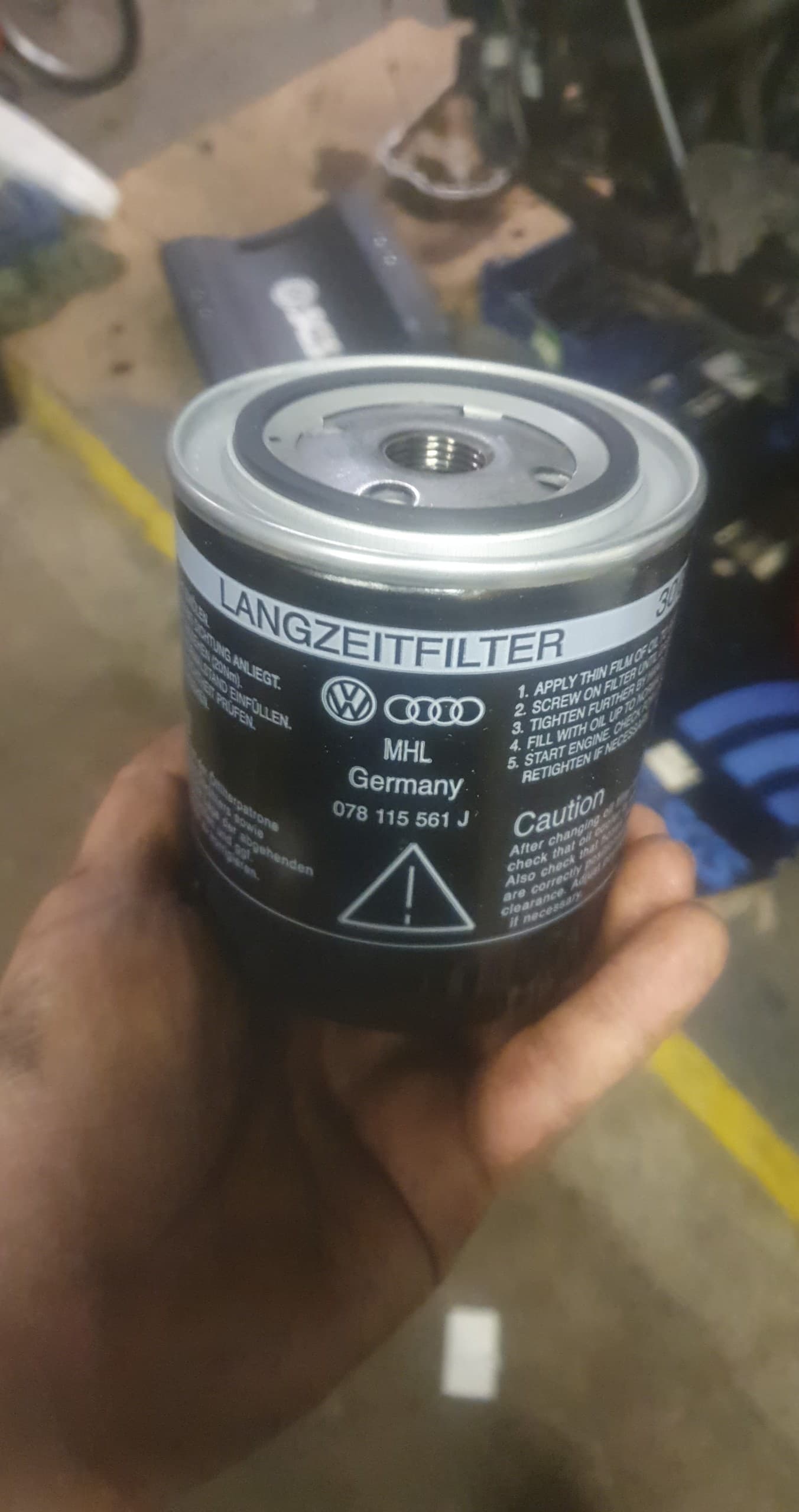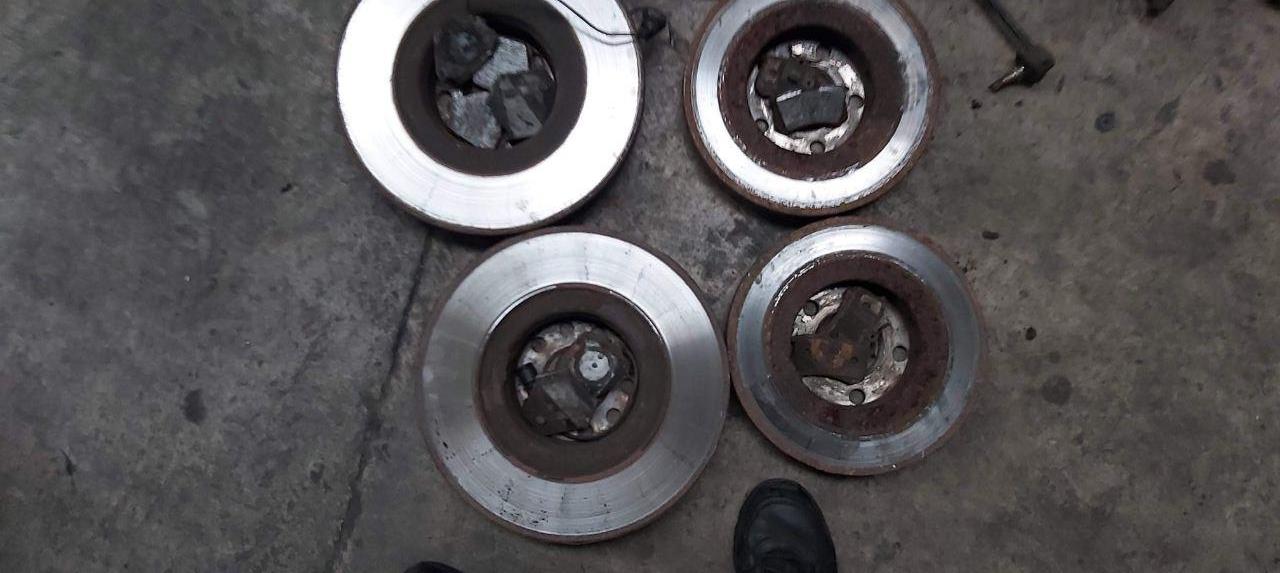 Various swollen hoses replaced: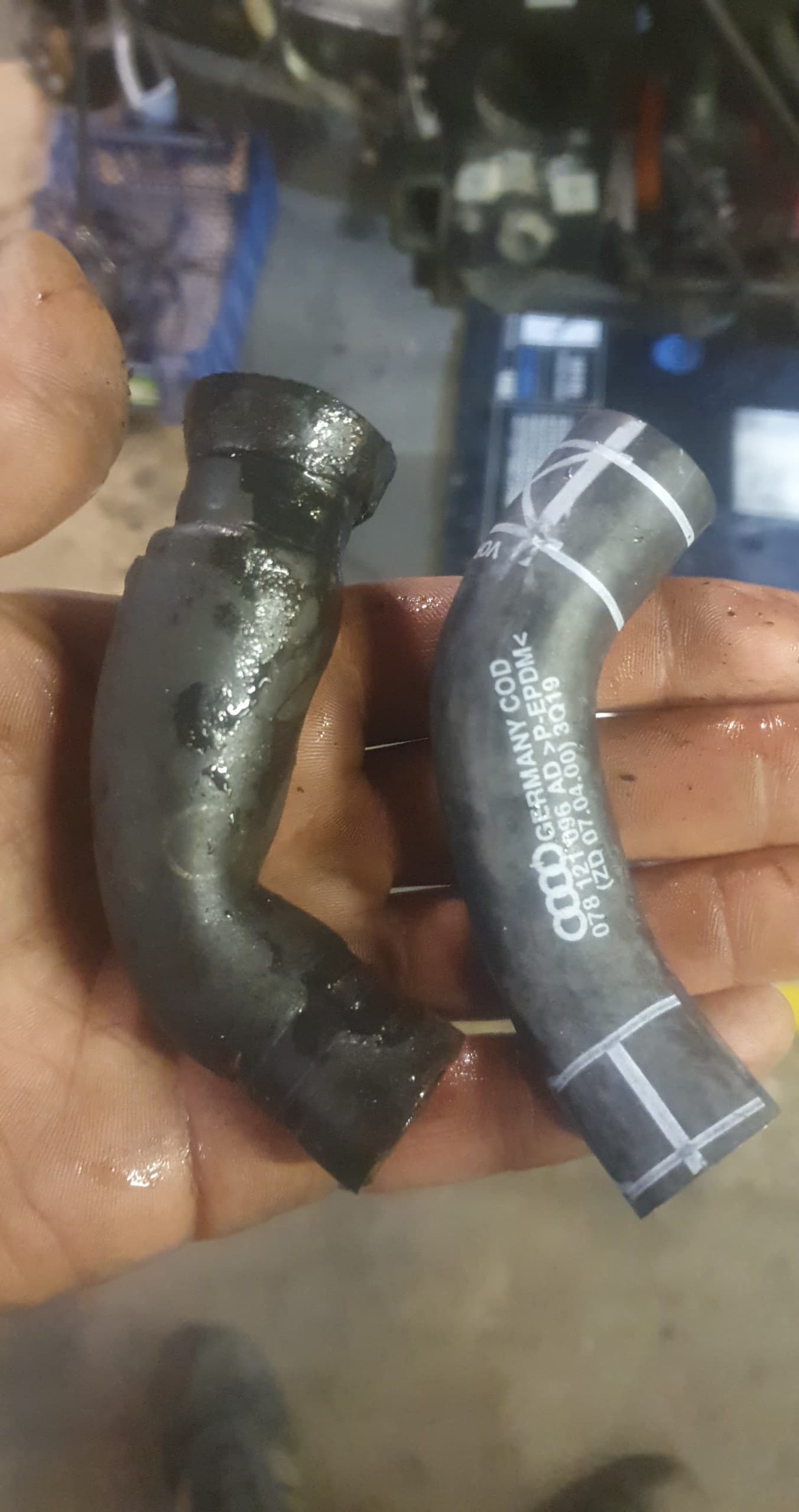 Sump taken off and inspected: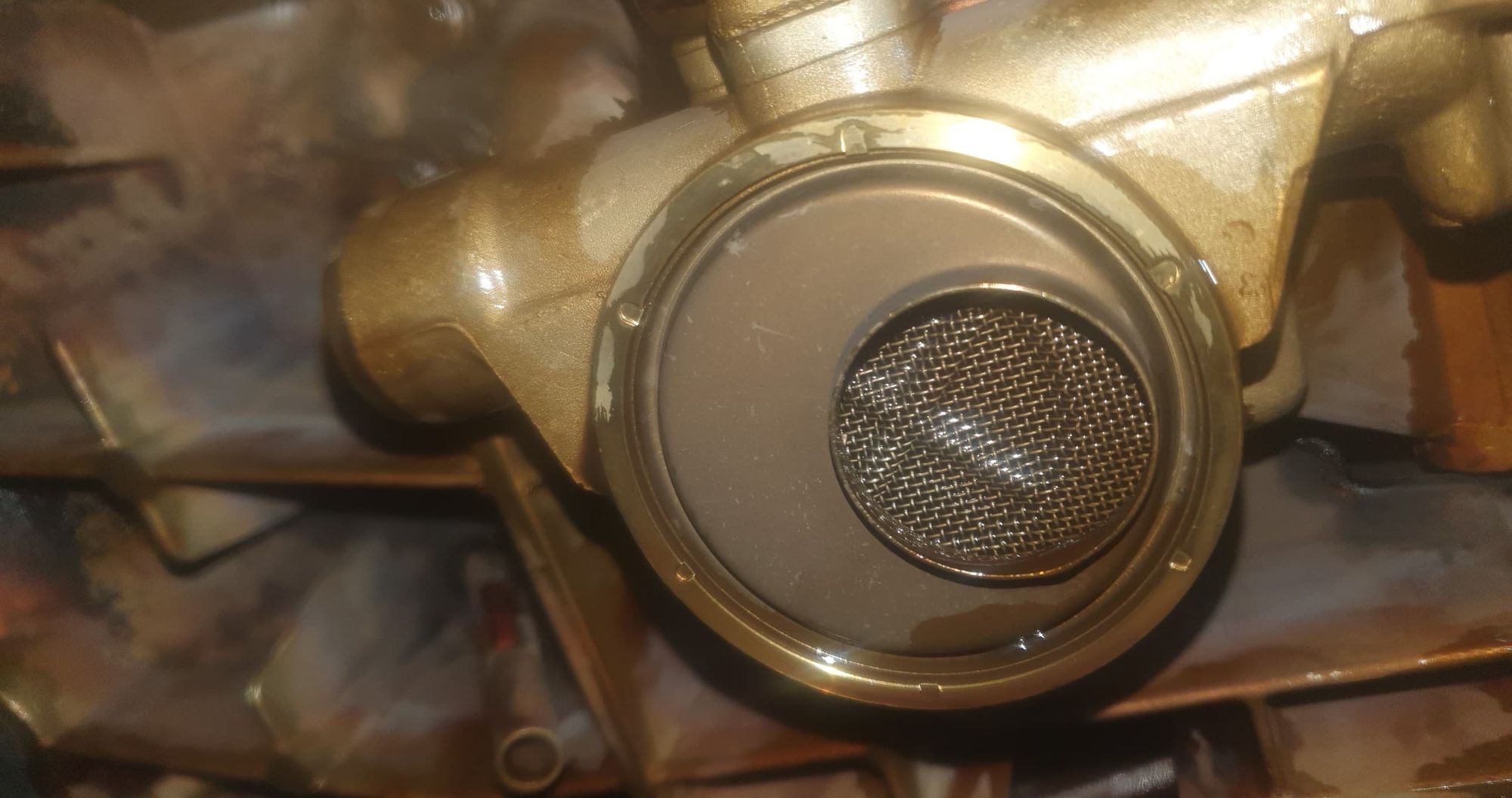 Not looking too bad, considering 20k mile long life oil service intervals and general abuse & lack of maintenance: